Industry
Jewellery
Fashion
Lifestyle
Key services
Campaign Idea
Product Vision
Campaign Story
Visual Identity
Communication
Phygital Templates
Knighting the new noble.

The Brand Launch
The rehaul had to be thoughtfully introduced across 3 cities and 2 countries through a series of reveals, from intimate soirées to multimedia campaigns.
The Idea
Keeping the brand's essence at the core of the launch story, we conjured an idea where a moment would hold the wisdom of generations. A moment so enlightened it would Make Time Stop. To welcome the new
Thoughtfully crafted, carefully executed.

We worked with the brand's design team to curate an exclusive collection. Sourcing rare antique pocket watches from around the world that were converted into bespoke pieces for men and women. Gender complimentary functional fashion, each piece was an ensemble on its own, or could be deconstructed. Women could flaunt the necklace while the pocket-watch could compliment her own ensemble or her partner's.

Launched as an exclusive only viewing, the collection was the teaser and show starter for what's to come soon. Each piece is shot charmingly, and narrated in the Brand's poetic tone.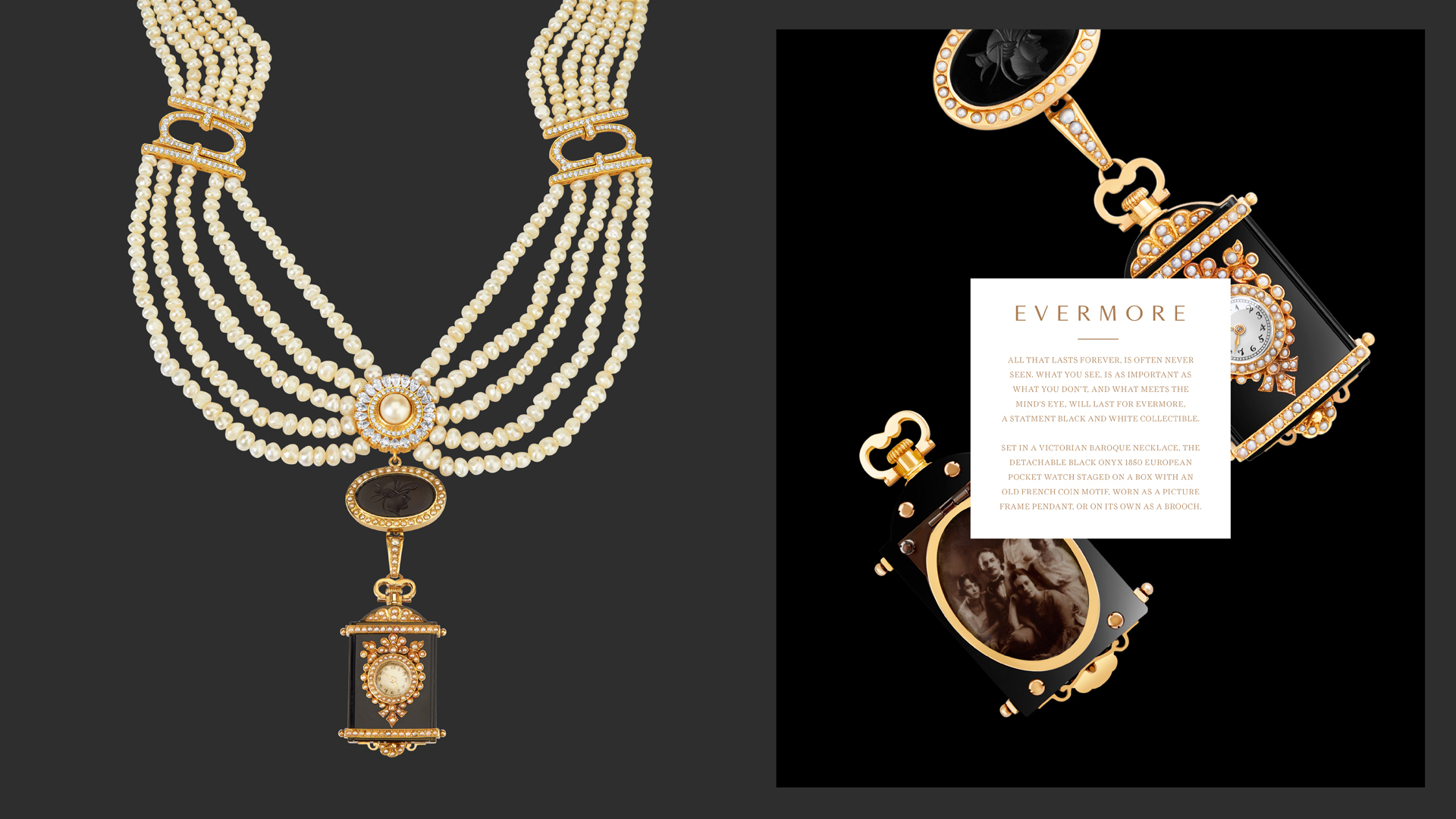 The communication campaign used a radical approach to styling.

Portraying absolutely no remnants of the past, except the jewellery that felt so evolved. The series of images makes the viewer's eye stop on every piece, each brought into focus by a riot of motion around it. Fashioned with panache on a model, so profoundly uncommon in the jewellery category.

The Result
The launch / campaign enjoyed tremendous success, drawing fresh attention from clientele old and new, the press and the industry. Increasing store walkins in Mumbai by 300% within the first year while establishing a new face in Delhi and Dubai.
And most importantly, making Jaipur Jewels, an entrant into India's emerging league of Luxury Brands